Rokin in Amsterdam is hip and happening, and even though the construction of the North South line is still making the street look like one big mess the allure of this street is already undeniable.
Apart from some usual suspects and already pretty well known names the Rokin now also hosts the rather new Adam and Siam. An Asian fusion bistro where eats meets west combined with art all around you. (As they host changing expositions!)
This new hotspot still seems to be unknown to many. And exactly that surprises me quite a lot.
Once you set foot inside this gorgeous historical building you'll notice to design, the stunning bar, the feeling of being home, the smiles and the delicious food. Believe me, after getting to know this place you'll want to come back. (And oh yes, this place is very very Instagram worthy.)
Last week I had the pleasure of being invited to experience everything Adam and Siam had to offer. I can tell you, the evening was amazing. Delicious food. A beautiful old building but looking brand new. Friendly and smiling staff. A beautiful date. What else can you ask for on a night out.
Starting the evening of with drinks, I moved on to the Bangkok Threesome. This was followed by a Gin Tonic and Poh Tek. Check out their menu for details. When desert time came, Thousand Layer Cake with Pear Sorbet made its way to my plate. (spekkoek en perenijs) and oh my, how yummy!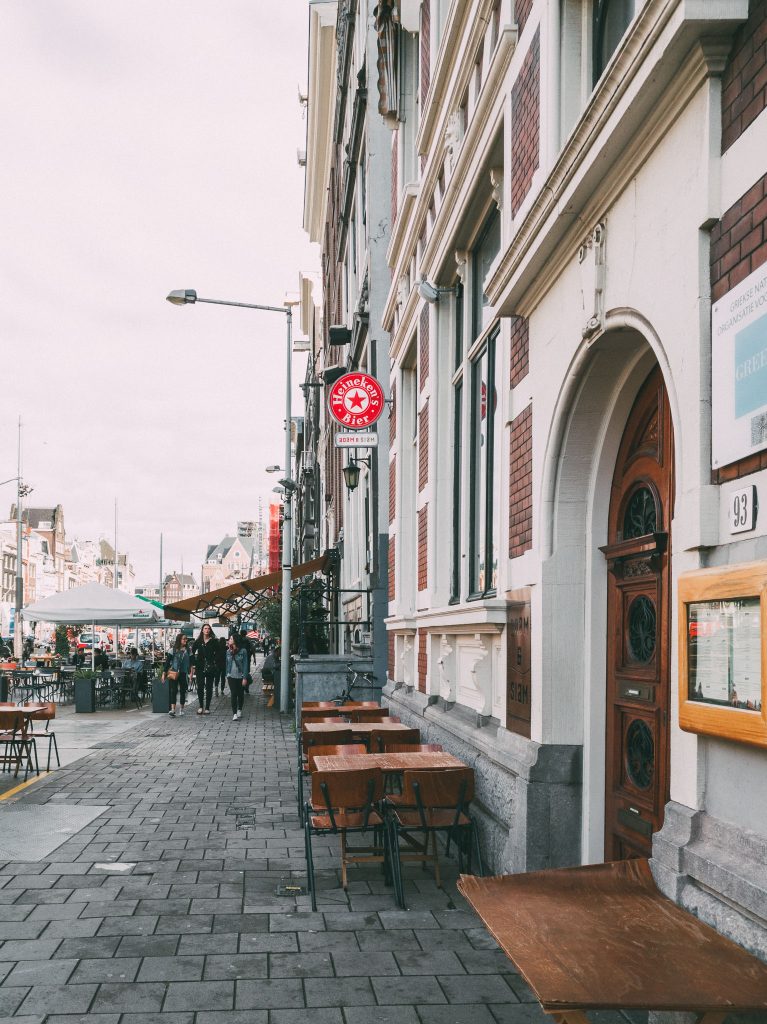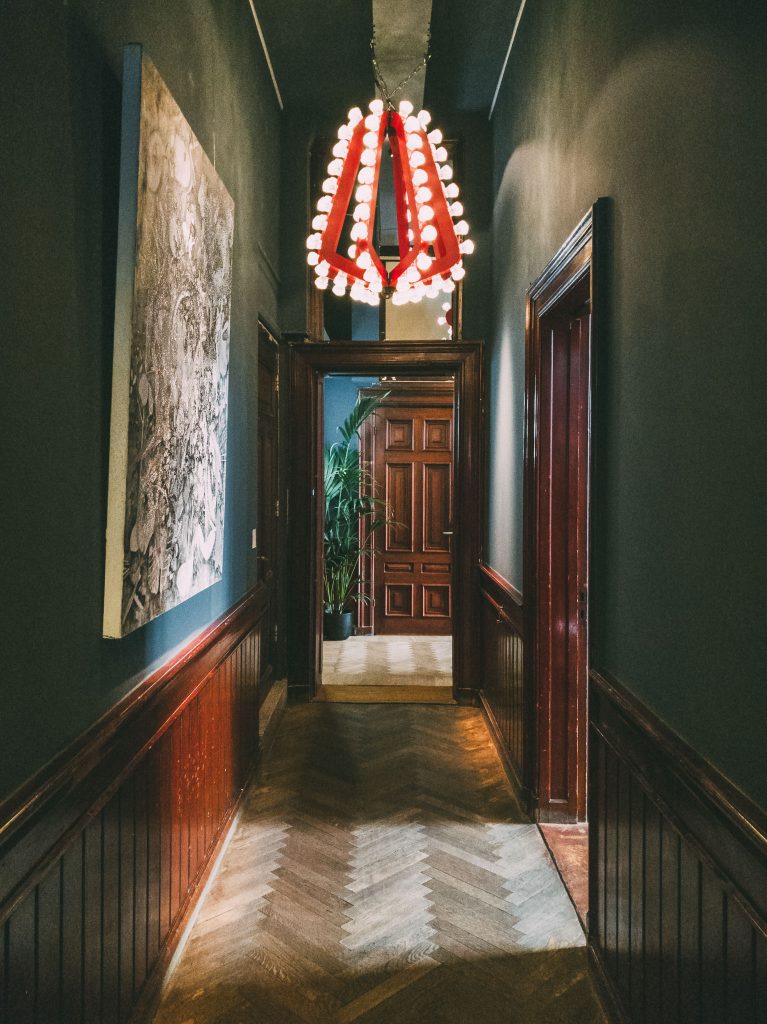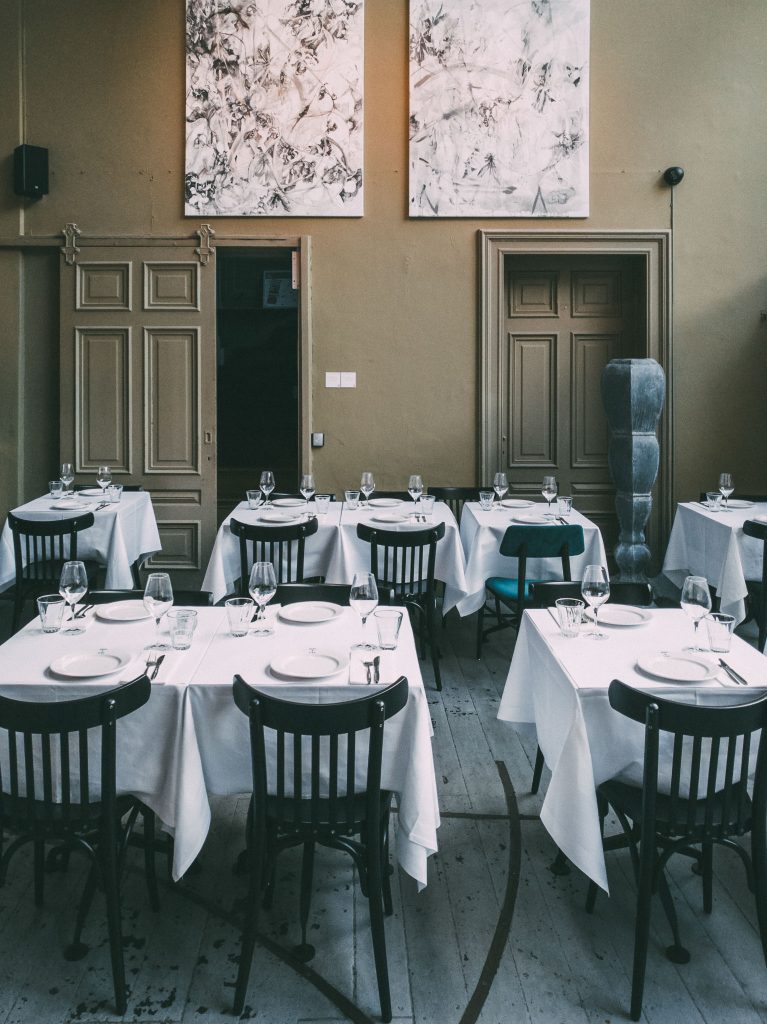 Staff was on point and friendly. They served everything with a huge smile and genuinely seemed to enjoy doing their job. Something I am often severely missing when eating out. When you chose to eat out, and plan on enjoying the evening with good food service will make or break your evening and nothing is more frustrating than spending a lot of money on dining out where the staff is slow, unfriendly and uninterested. At Adam and Siam, they seem to understand the value of good staff and had this locked down during our visit. Everything was perfect and well executed. 
So this experience surely makes me want to come back again. (Which I instantly did a few days later, as I had to grab a pita pulled pork for lunch. Which is very very tasty.)
The Adam and Siam restaurant exists of multiple rooms where the main restaurant part is located on the back. This is a large open room with a balcony and a possible view into the open kitchen. The bar is located in the middle room and like I said, looks amazing.
In the very front a smaller room is set up with tables and really makes you feel at home. At the window seat you'll have the ability to look outside right onto the Rokin.
What else can I say, this new Hotspot is very much worth a visit. Let me know if you have been there and what your thoughts on the place are!
D.