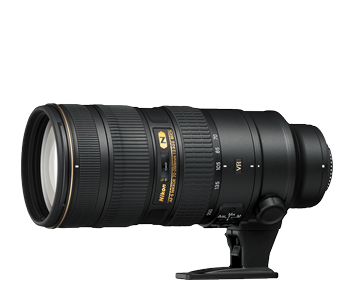 I must admit I didn't get to test it out as thorough as I would've loved to do, but one thing is clear. I'm loving this lens. It's fast, sharp and very nicely build. Do not worry, this review is not going to be a technical one, or highlighting features, 100's of example images and so on. This lens had been out for a while and thus the internet is filled with reviews and comparisons to older models, the newer version of this lens, and counterparts from other brands, so for that I'd suggest you talk to everyone's best friend: Google.
I just wanted to share some experiences and my first impression, in my own honest way. Those of you who follow me on Instagram and actually read my captions, and look at my story posts know i'm always pretty honest and straight forward. They say that's the Dutch way, but I can tell you that way to many Dutch can't handle honest opinion anymore if it's not praising them like they are god's gift to earth.
Back to the Nikon AF-S 70-200mm f/2.8G VR ED Type II. Again, I totally loved this lens, but only got to use it for some landscape photography and managed to snap a few shots in my beloved city of Amsterdam, in a street photography kind of way. (Along with some city scape shots)
The one thing missing, that I'd loved to have tried was doing some portraits, but time didn't allow for that so hopefully I can try that again some other time.
This lens is the second-generation version of Nikon's first fast stabilised tele-zoom that introduces improvements to both optical design and stabilisation. Next to that it's a full f-stop faster than the f/4 lens and has been in Nikon's line-up since June 2009.
The lens is fitted with Nikon's second-generation VR II stabilisation system, which claims to provide up to four f-stops of compensation. For this lens two stabilisation modes are available: a normal mode for general use when the camera is on a stable platform and an active mode to compensate for the more substantial and unpredictable shaking.
When looking at the build it's a rather large and relatively heavy lens, meaning it is better suited for the larger DSLR, making it a solid fit for my D850. When shooting from a tripod you will need a nice and solid tripod to carry the heavier set up. When shooting hand held, you will start to feel the weight in your arms when carrying it for a longer time. So I was happy to sit down for coffee when strolling the streets, looking for images / situations to capture. Hiking the Dolomites made it even more a challenge to have this lens ready to shoot all the time. (So I often referred to my 24-120 F4.0 setup, which is much smaller an also gives me the wider view.)
F2.8 over the entire zoom reach

Sharp, clean, and AF focus speed are all solid

Great bokeh

Well build design

Dust and moisture sealing

Fast autofocusing. (Due to the ultrasonic Silent Wave Motor.)

Both focusing and zooming are internal, which means the length of the lens remains constant and the front element does not rotate when focal length and/or focus are adjusted.

Two vibration reduction modes

Distortion was typical for this kind of zoom lens

Weight 1540g (which is a little heavy when carrying around for longer periods)

Closest focusing distance: 1.4 metres
I have to again say, this is a great lens, mainly aimed at the professional photographer. It comes with a hefty price tag, but should be available for a more decent price as an occasion. I'm not sure you can even still buy it new as it seems to have been replaced by the newer version of this lens, the: Nikon AF-S 70-200mm f/2.8E FL ED VR, which is supposed to be even better. (And comes for the price of 3199 EUR. Which also indicates this is just for the professionals.)
For more details and specs, have a look at the CameraNu website.

The lens I got to try out: Nikon AF-S 70-200mm f/2.8G VR ED Type II
And the new version of this lens: Nikon AF-S 70-200mm f/2.8E FL ED VR
Below a few sample images when using this lens in the Amsterdam streets and shooting wide open at F2.8.
The voucher code: DUTCHIECAMNU10 will get you a 10% discount at CameraNU on a whole lot of items and include: bags, memorycards, flashes, tripods, alternative brand chargers, alternative brand batteries, alternative brand solar/lens caps, cleaning and protective products and filters. (Sadly not on lenses or Camera bodies.)